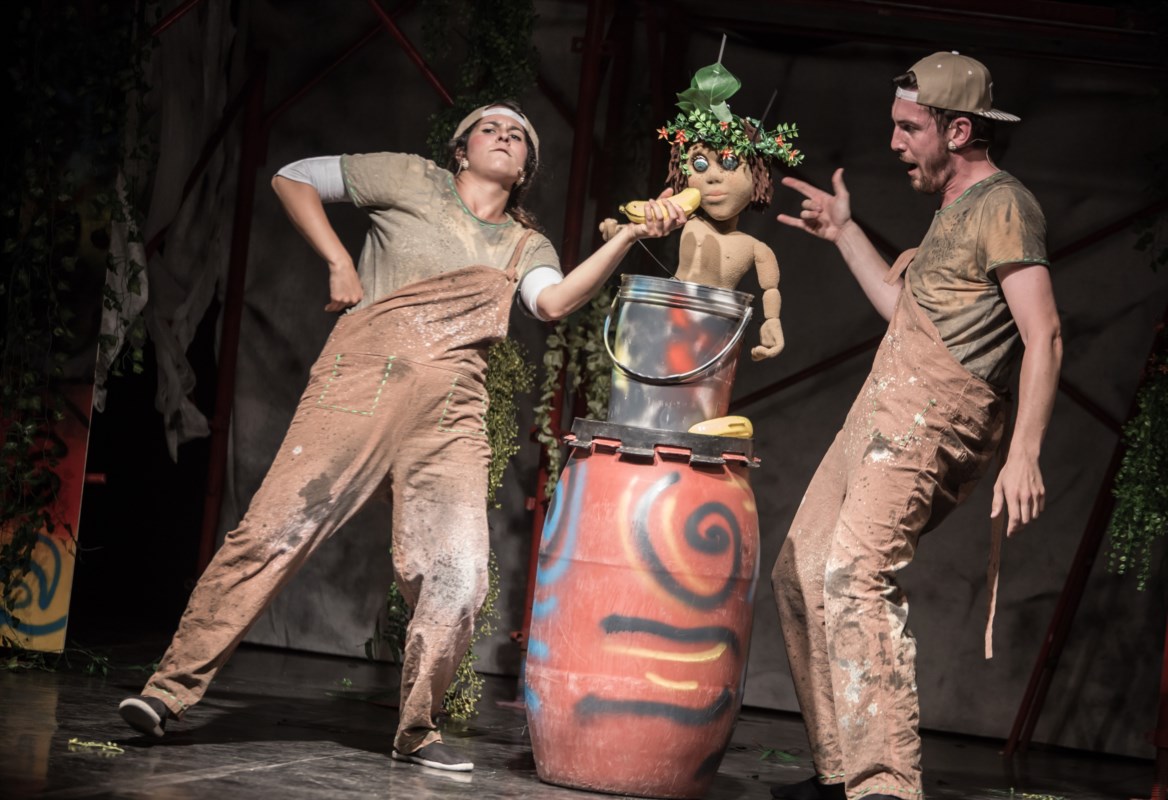 The show
What is it? Where exactly is it located? What's in the jungle? Imagining it may be simple but, in fact, explaining the jungle to a child is a little less so.
Here then, to help us, are the adventures of little Mowgli who lives in the Indian jungle. Mowgli is the man cub that the terrible Lame Tiger Shere Khan has captured and wants to eat. Saved by a couple of wolves who save him from the ravenous feline bite, it is in the Jungle that all his adventures take place and it is always there that his great friendships are born, especially with Baloo the Bear and Bagheera the Panther. The Jungle is a friend, but it is often dangerous, and Mowgli, despite the teachings of Baloo and the Panther Bagheera, often puts his life at risk. So what distinguishes him and what makes him special compared to the other animals and inhabitants of the Jungle? One thing that is precious to him, but also dangerous: his eyes!
It is easy to understand from all this that the Jungle can be a metaphor, that the jungle can be out there, everywhere, with all the beautiful adventures to be had, with all the extraordinary friendships, but also with its dangers and its fears.
And this is what our theatrical version of Kipling's famous tale wants to tell children, giving them more keys to interpretation while remaining faithful to the magnificent story that the book by the English author, Nobel Prize winner in 1907, and the cartoon version by Walt Disney have made famous throughout the world.
Dettagli
From the homonymous story by Rudyard Kipling
Production AIDA Foundation and Febo Teatro
Dramaturgy and direction: Pino Costalunga
With: Nicola Perin, Claudia Bellemo and Matteo Fresch
Puppets: Andrea Coppi, Nadia Simeonova and Nicola Perin
Scenography: Sergio Perin
Costumes: Matteo Fresch
Technique used: actor's theater, puppets and projections
Duration: 60 minutes
Age range: 4-10 years old
Immagini
Video
Download