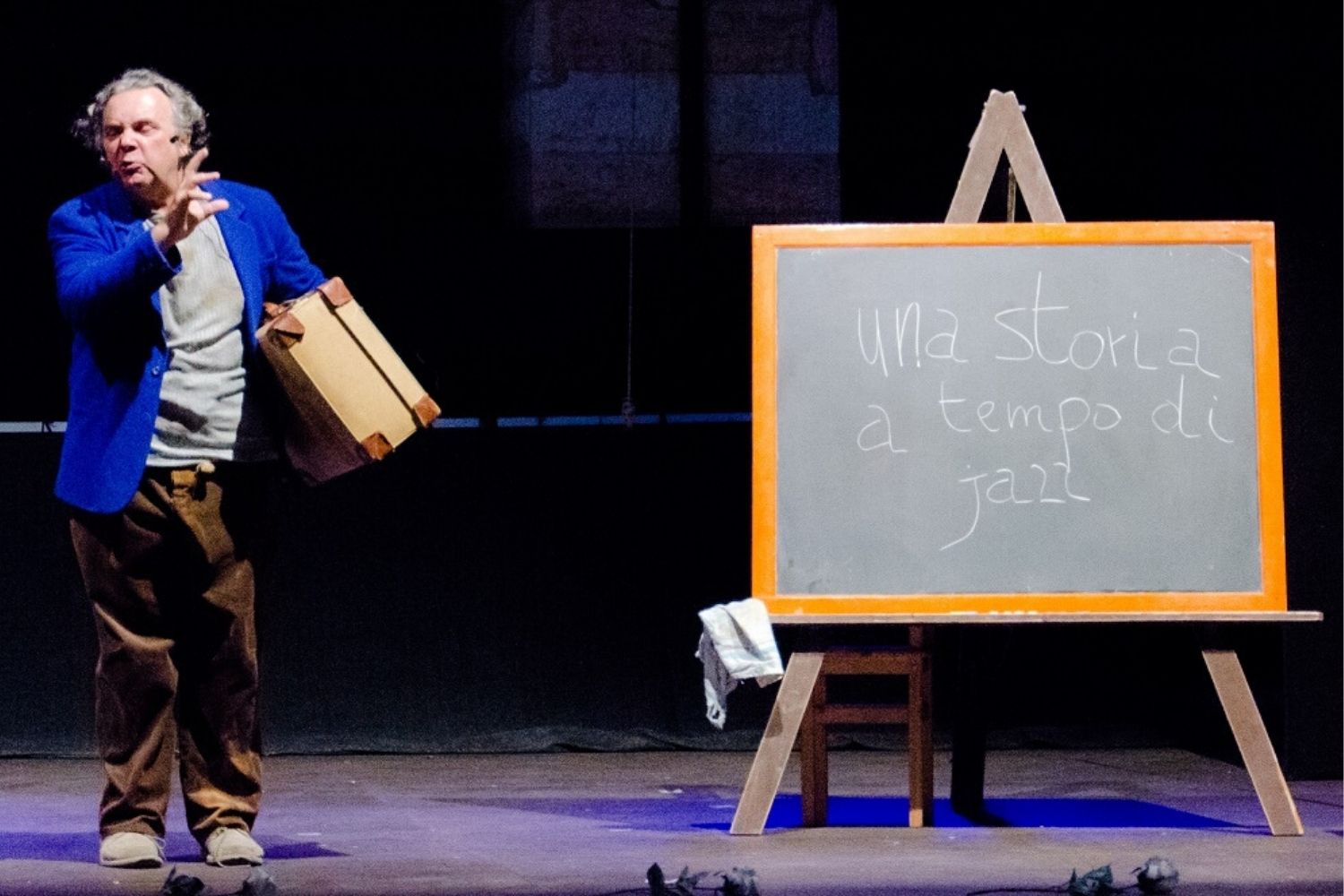 In our show the protagonists will be some fables that the black slaves of America told each other.
These stories, in fact, served to exorcise fears and worries, help each other in the work and soften the fatigue with sounds, rhythms and songs, giving life to that musical form that had so much success not only in America but all over the world.
The words to explain some typical figures of Jazz in a continuous dialogue between actor and musical instruments.
In fact, in Jazz, from the very beginning, from the earliest blues forms, there has always been dialogue, between those who intoned and those who answered, those who asked and those who answered.
The children of the audience, and the adults with them, will always be actively involved in this scenic play.
They will also become part of this great concert for Actor and Musical Instruments made especially to tell and explain jazz even to the little ones with simplicity, naturalness and fun.
Is it possible to tell jazz to children like telling a story or reading a nursery rhyme?
Of course it is, and to do that we will use words and music.
Dettagli
Production: Fondazione Aida in collaboration with SMAG
With the contribution of: Fondazione Caritro
Dramaturgy and direction: Pino Costalunga
With: Pino Costalunga
Musicians: Leonardo Frattini (banjo and guitar), Vittorio Pozzato (piano) e Gabriele Bolcato (trumpet).
Music consultig: Stefano Menato
Live music: SMAG
Duration: 60 minuti
Age group: from 4 years old
Immagini
Download