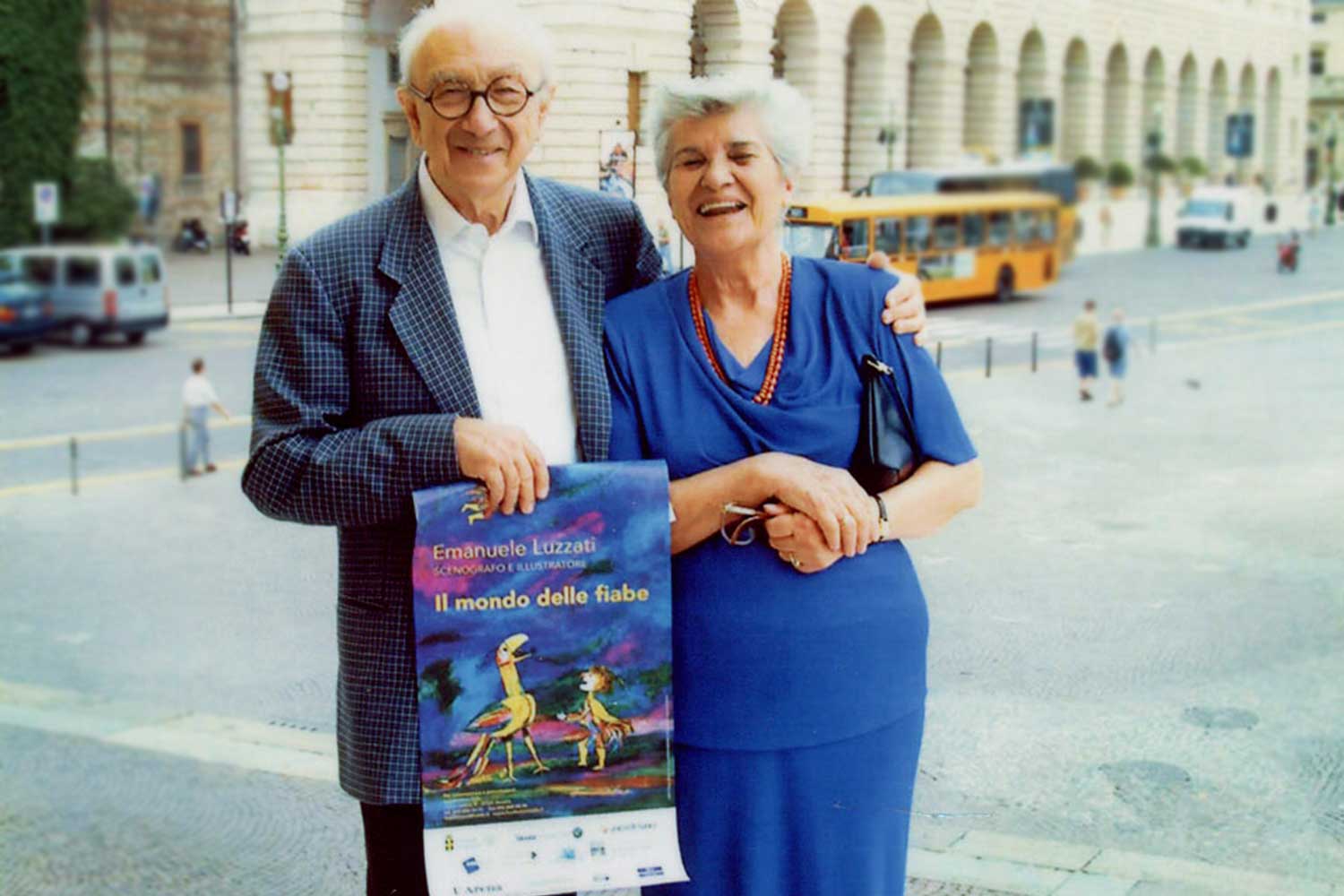 With The World of Fairy Tales, we retraced the fantastic world of Emanuele Luzzati through the exhibition of the master's original drawings and sketches, including some works created for the Arena Foundation in Verona.
We also addressed various aspects of Luzzatti's work. A section is dedicated to animated films made with Giulio Gianini: The Rossiniana Trilogy, Pulcinella, The Italian in Algiers, The Gazzaladra and The Magic Flute inspired by Mozart's opera. Through a documentary we highlighted the work that the artist has done for television broadcasts produced by RAI and Swiss Television. Nourished is also the section that testifies to the artist's dedication to the characters of the fairy tales of the Brothers Grimm. We have also dedicated a part of the exhibition to the tables created for the Editions of the Olivetti Company. A further tribute was dedicated to one of the most famous and beloved characters of children's literature: Pinocchio.
In The world of fairy tales we have exhibited many works that testify to the work that Emanuele Luzzati left at the theater:
the shadow theater of the Gioco Vita company
the works on many characters of popular culture such as Pulcinella
collaborations with internationally renowned writers such as Italo Calvino
Luzzati has also created the scenography of Pierino e il lupo for our foundation.
Collateral to the exhibition, but closely linked to it, the Fairy Tales exhibition took place. The illustrated books of Emanuele Luzzati. It is a collection of books illustrated by Luzzati. A particular focus is on the collaboration between the master and Gianni Rodari (Long Tales with a Smile and The Long and Short Nursery Rhymes).
Partner
The event conceived and organized by our foundation in collaboration with the Municipality of Verona, Skoda Octavia 4X4, UniCredit Banca and Titivillus Mostre Publishing, with Porto Antico di Genova S.p.A. and Museo Luzzati in Porta Siberia which made Luzzati's works available. Under the patronage of the newspaper, the Arena and the Teatro della Tosse.