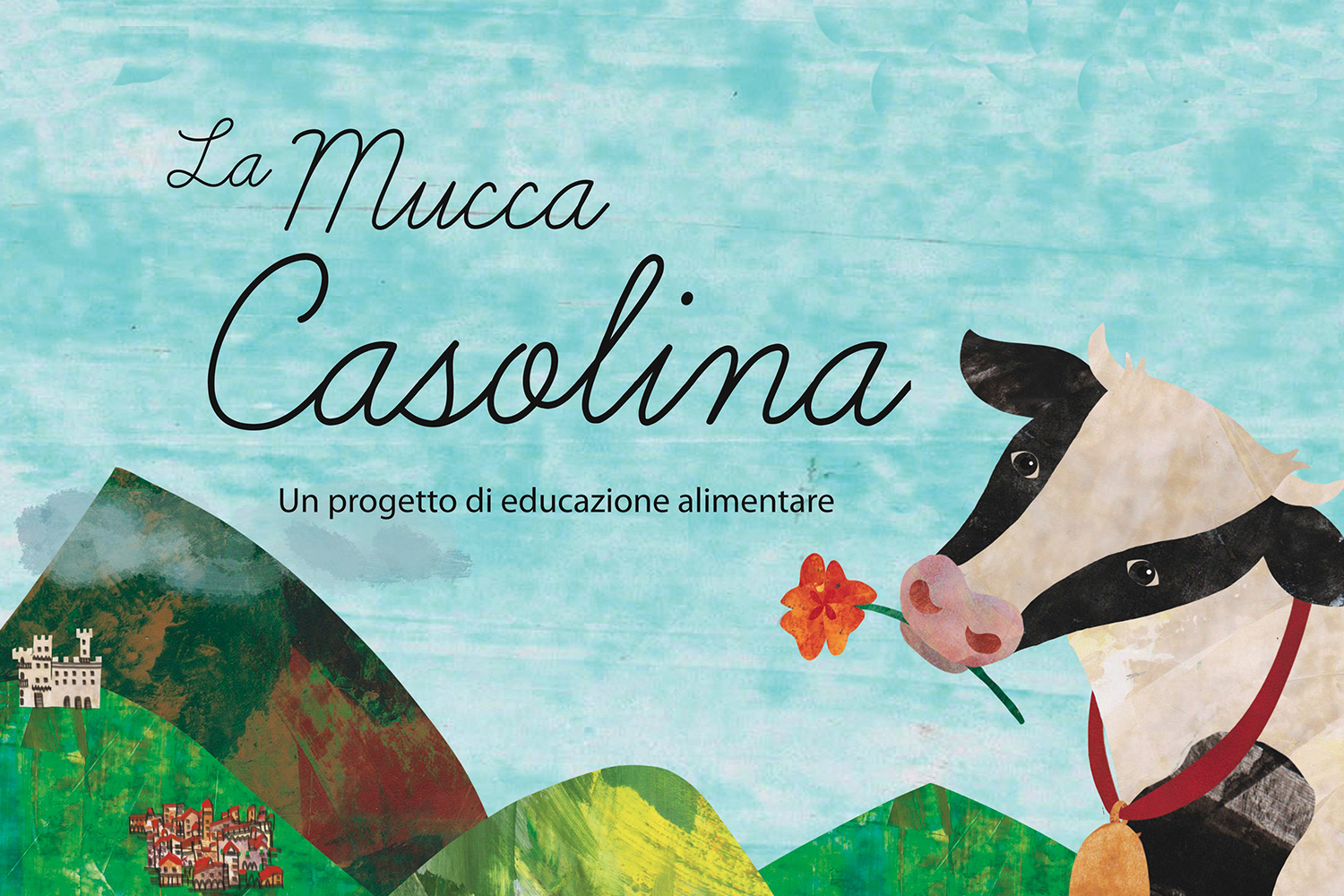 Food education project of the Consorzio Tutela Formaggio Asiago. Sixty-five appointments in schools to tell children about the history and characteristics of Asiago DOP.
La Mucca Casolina (The cow Casolina) is a food education project which kicks off on 27 January at the Parona Primary School (Verona) and continues until May with 65 events in primary schools in the provinces of Vicenza, Treviso, Padua, Trento, Verona, Rovigo, Mantua and Brescia. The aim of the initiative is to tell children about the production chain of a cheese, its thousand-year old history and nutritional qualities.
La Mucca Casolina (The cow Casolina) is a fairy tale that narrates the adventures of a poetess cow and her friends. The text is written by Pino Costalunga, a writer and director specialised in theatre for children, and co-artistic director of Fondazione Aida. Actor Gioele Peccenini narrates the tale in a workshop that will take place in the classroom, face to face with students and teachers. The educational path is completed by the didactic booklet illustrated by Sara Gitto, which will be distributed to children. In the booklet, the cow Casolina is accompanied by the various characters of "Happy Valley": the dog Fido, the "salvanelli", little elves from the Veneto folk tradition, Ettore the Cheese Maker and Prince Secondo. These likeable characters accompany the children on a discovery of the various stages in the production of Asiago DOP: from milking to maturing and curdling.
The history of cheese making is one of the oldest in human history, and is even described in the Odyssey and in the Sumerian "Dairy Frieze". It is a story handed down through the centuries and arrived around the year 1000 in the areas of the Asiago Plateau. In fact, to this fascinating tradition is linked the Asiago DOP cheese, between the provinces of Vicenza, Trento, Padua and Treviso.
The initiative is promoted by Consorzio Tutela Formaggio Asiago with the collaboration of Fondazione Aida.