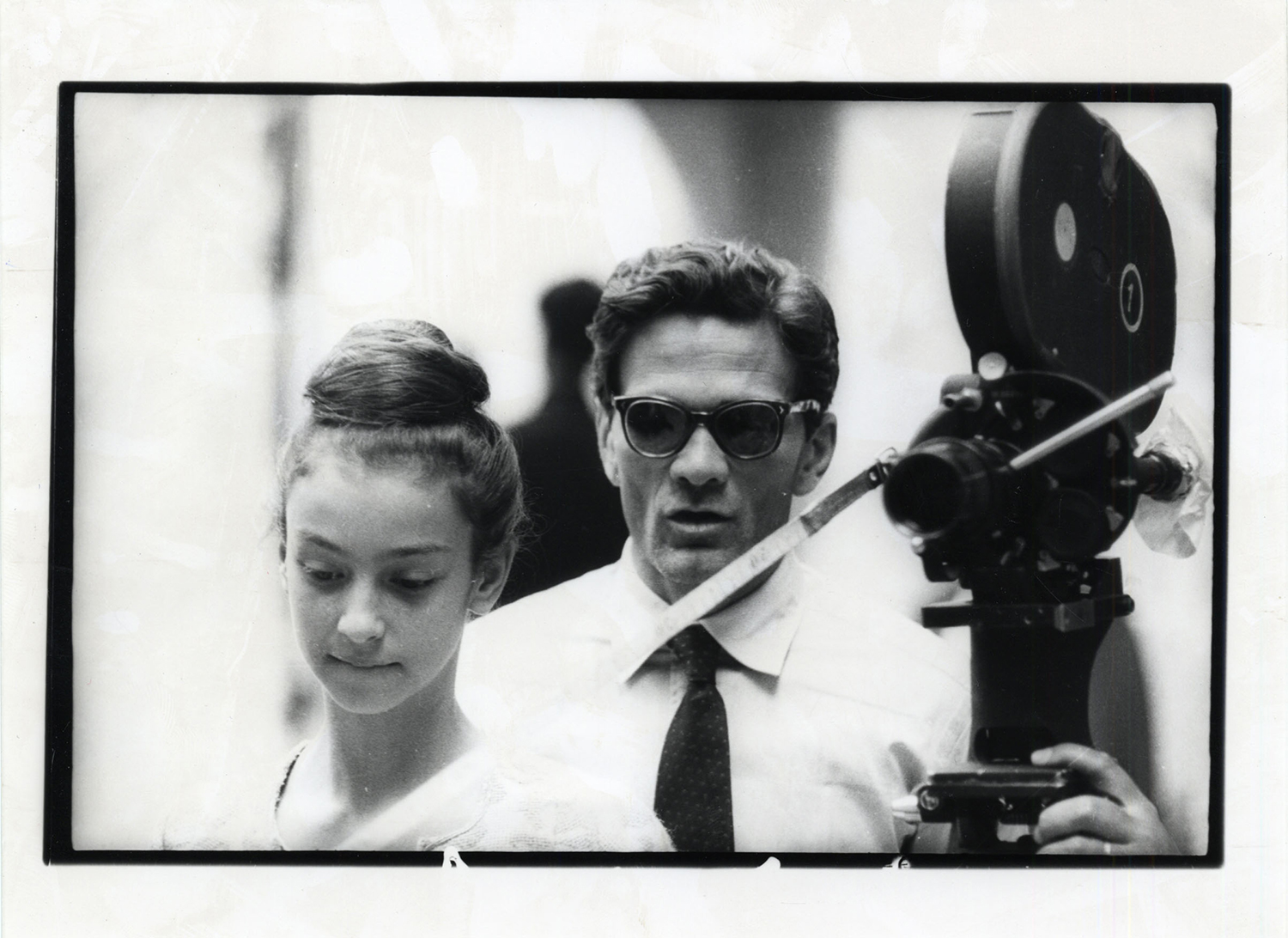 Thanks to a special friendship with Graziella Chiarcossi and Vincenzo Cerami, respectively Pasolini's cousin and pupil, as well as screenwriter of La Vita è Bella, and a network of important institutions, it was possible to create one of the most complex projects ever dedicated to Pier Paolo Pasolini.
Fondazione Aida built a new idea of project, a horizontal design, that is to say, involving conferences, exhibitions, music, theatre, publishing and cinema around the 'Maestro'.
An enlarged dream, diffused by communion and friendship realised in a solid table of intentions and strong and propositive wills.
From 26 November to 18 December 2007, the Big Apple saw a series of concerts, films and documentary screenings, readings, exhibitions, shows and meetings held in various cultural venues in New York.
One of the highlights was the US premiere of Accattone in Jazz – A Tribute to Pier Paolo Pasolini at the Walter Reade Theater.
The musical performance featured Roberto Gatto on drums, Danilo Rea on piano and Valerio Mastandrea, who recited excerpts from Accattone (1960).
The protagonists:
The main protagonists of the review include: Aisha Cerami, singer, Carlo di Carlo, director, Matteo Cerami.
But also Patti Smith, musician and poet, Gianni Borgna, President of the 'Fondazione Musica per Roma', Goffredo Pettini, President of the Fondazione Cinema per Roma, Roberto Chiesi, Curator of the Centro Studi-Archivio Pier Paolo Pasolini of the Cineteca di Bologna.
Finally, also taking part in the project there were: Antonio Monda, teacher and journalist, Nuccio Siano, musician and director, Andrea Colocci, bass player, Roberto Marino, pianist, Salvatore Zambataro, clarinettist and accordionist.
Partners
The following have also joined the project: Italian Cultural Institute of New York, Lincoln Center for the Performing Arts, MiBACT, Auditorium Parco della Musica di Roma, Cinema Festa Internazionale di Roma, IMAIE, Cineteca di Bologna and Assessorato alla Cultura della Regione Friuli Venezia Giulia, Fondazione Musica per Roma.
With the support of ASTI Spumanti.