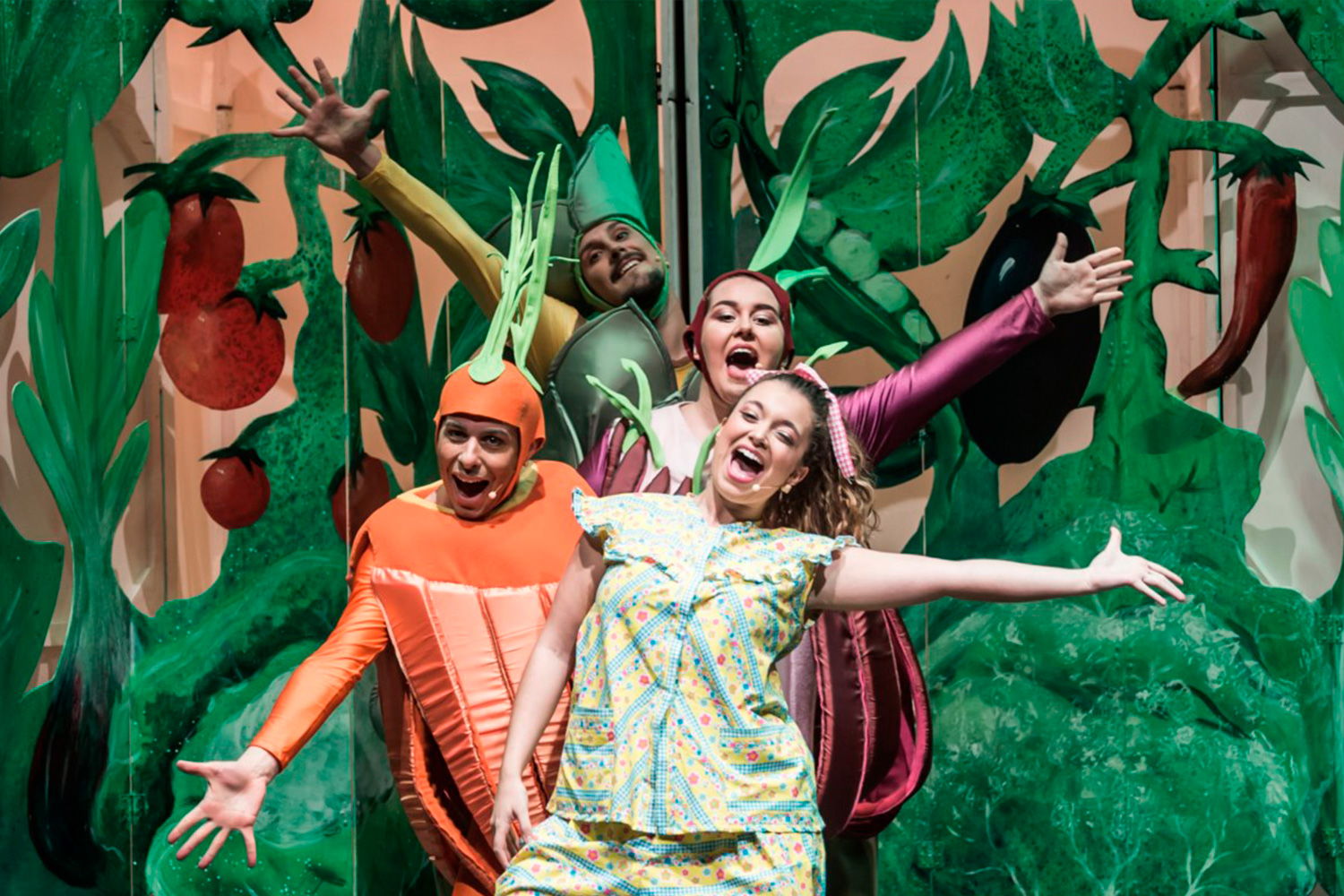 A gift in music that wants to pay homage to an appointment that has become a tradition. An event that has been able to cross the years with sobriety, lightness and elegance without ever losing sight of its identity. So here is Il Magico Zecchino d'Oro, a title that is already a program.  A musical born from the collaboration between Antoniano of Bologna, Fondazione Aida of Verona and Centro Servizi Culturali Santa Chiara of  Trento, supported by Geomag and Valfrutta.
Plot
What to expect from Il Magico Zecchino d'Oro? A show in the show in which the songs will be the absolute protagonists together with fantasy and a pinch of magic. Memories, emotions, sensations, moments lived and to relive. This and much more will be present in what can be defined as a musical fantasy able to surprise everyone, young and old. Protagonist of the plot, Alice, a little girl who is sometimes afraid of the dark. With her, on stage, the Little Man of the Moon who sends dreams to children while they sleep thanks to the jingling of the golden coin which, however, wants to take possession of the Witch Obscura. There will also be adventures and meetings with some of the most famous characters of the songs that have made the history of the Zecchino d'Oro. A gift that Antoniano gives to us to live together this very special occasion.
A show to sing along to!
As you can imagine, the songs will be the absolute protagonists of this production. The most famous and best known musical texts of the Zecchino d'Oro have been specially selected to become the soundtrack of Il Magico Zecchino d'Oro. Songs that have been conceived by the children, sung and voted by them over the years and that now, on this particular occasion, become the backbone of the theatrical dramaturgy. Protagonists in a new way, renewed and revisited while maintaining their style and their authenticity. A curiosity, this, which also represents the originality of Il Magico Zecchino d'Oro that turns out to be an engaging show and suitable for everyone, young and adult.
Dettagli
Directed by Raffaele Latagliata
Dramaturgy: Pino Costalunga and Raffaele Latagliata
Rearranged music: Patrizio Maria D'Artista
Choreography: Elisa Cipriani and Luca Condello
Sets: Guglielmo Avesani, Andrea Coppi and Paolino Libralato
Puppets and props: Nadia Simeonova
Costumes: Antonia Munaretti
Illustrations: Letizia Depedri
Duration: 75 minutes
Age range: from 4 years old
Immagini
Video
Download