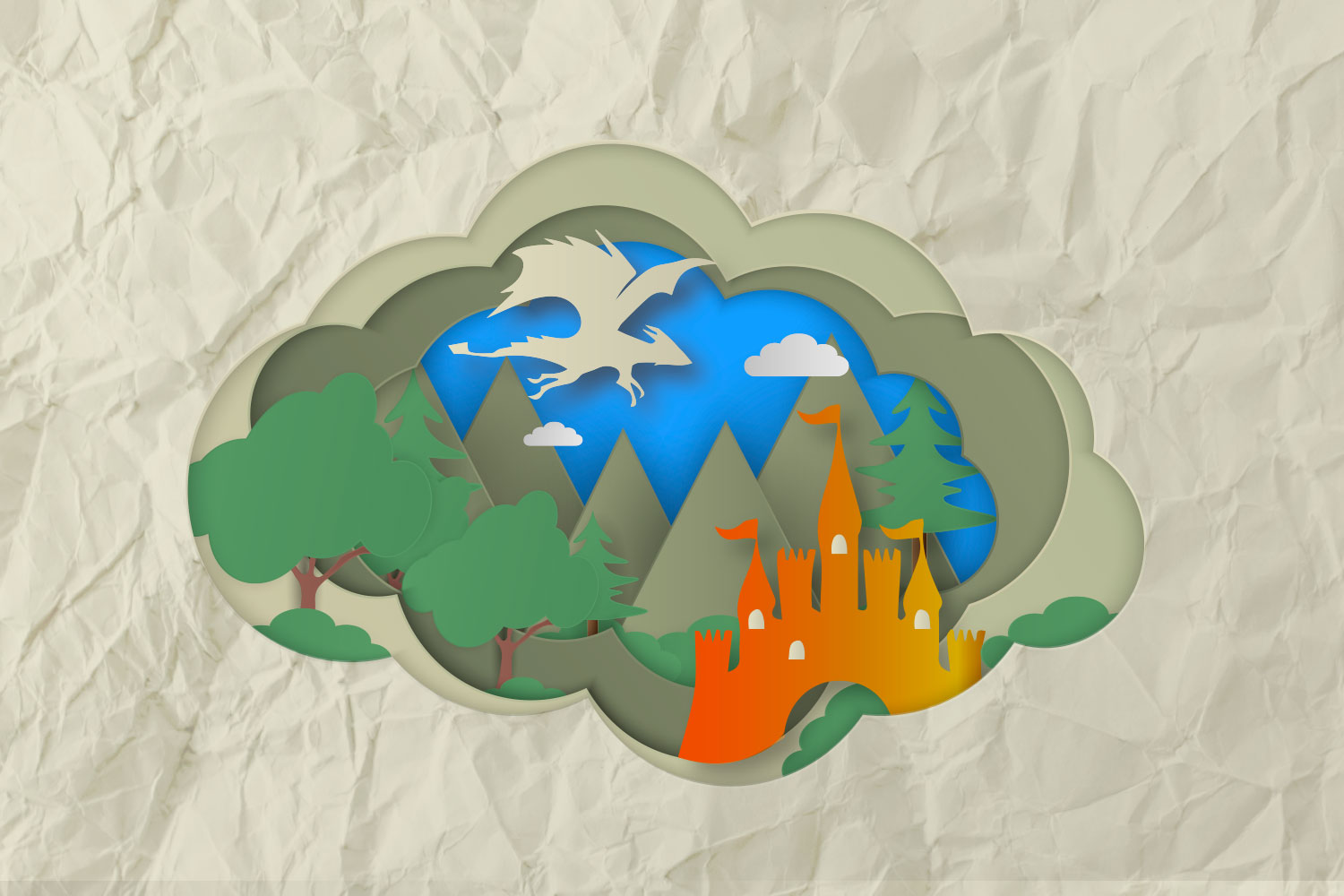 B&B (Snow White and Sleeping Beauty) in the incaRtata Valley is a "delicate show for children" on the theme of gender equality of the Onlife Theater project. Written and interpreted by Pino Costalunga, with the beautiful paper figures made by Gaia Bellini. To recreate the various settings, Bellini created a diorama where the characters played by Costalunga enter and leave. The proposal is a synthesis that unites: the skill of a young artist, puppetry and the technological possibilities that will allow Costalunga to extricate himself inside and outside the scenes, inside and outside the characters.
Plot B&B (Snow White and Sleeping Beauty) in the incaRtata Valley
Even in the IncaRtata Valley there are books with beautiful fairy tales, but when a few pages or corners of paper are torn and go away, in that special valley, fairy tales no longer go as they should.
There, in the IncaRtata Valley, the Sleeping Beauty and Snow White naturally live there, but they are very worried, in fact the prince who should wake them up with a kiss does not arrive.
What happened?
No problem, B & B that is Snow White and Sleeping Beauty, the two famous Princesses, decide to look for the Prince and understand where he ended up and what happened to him?
What if the Prince was held captive by a terrifying Fire-Breathing Dragon?But isn't it the Princes, usually, who sets free the Princesses from the Dragons?It doesn't matter, B&B will try to track down and hunt the Dragon in order to free the Poor Prince.
In short, nothing in the IncaRtata Valley works as it should, but… it is much more beautiful this way and also more interesting and above all much, much more FUN …
What to bring during the show
Also in this Onlife Theater show, to encourage participation and interaction, children are asked to bring a series of objects. In this case
any object that allows them to become, according to their choice, the character of the dragon, the prince or the princess
a very large key
a plastic cup or, alternatively, a paper tube (such as toilet paper ones)
In the download section you will find the instructions to make a finger puppet to hold, if you want, during the show.
Immagini
Download